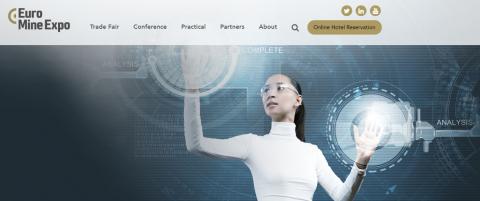 09/06/2020 - 08:45

to

11/06/2020 - 17:15
International trade fair and conference for the mining industry and associated industries. Here, you will have an excellent opportunity to establish business contacts, and the chance to participate in the latest developments in the areas of technology, products and services.
Euro Mine Expo: At the Euro Mine Expo trade fair you can meet about two hundred exhibitors, from industry defining corporations to potential subcontractors and suppliers. In their booths you can explore new products, solutions and see technological innovation.
Conferences: Cutting edge technology and the latest methods in the mining industry - this is the subject of Euro Mine Expo's 2020 conference. During a few exciting days we'll be focusing on fossil free mining, automation, battery and metals, deep rock engineering challenges, real time mining and sustainable mines among a lot of other things.
Registration: https://axacoair.se/go?729EcDGq 
More information: https://www.euromineexpo.com/